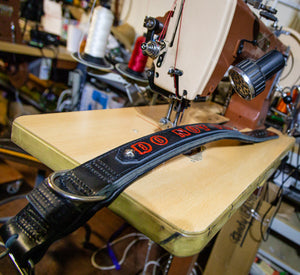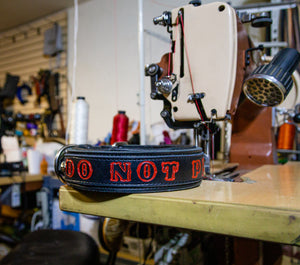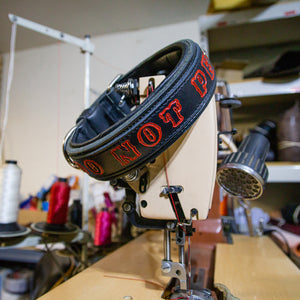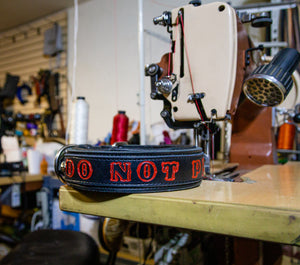 Black "Do Not Pet" Collars
The Brown Bear "Do Not Pet" collar takes our amazing 2 inch collar and hand presses the lettering "Do Not Pet" into the collar in BIG RED LETTERING.  This collar is is great for style points and lets everyone know about your dog.
Puppy 10"-18"

Small/Medium 16"-24"

Large/XL = 21"-28"