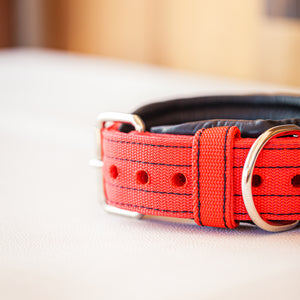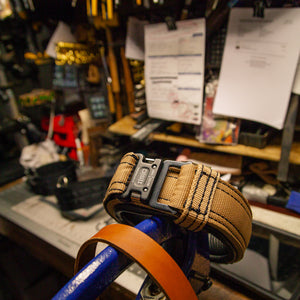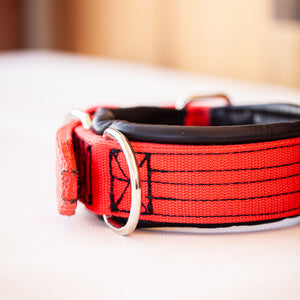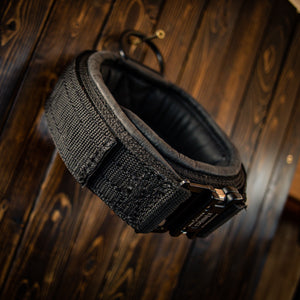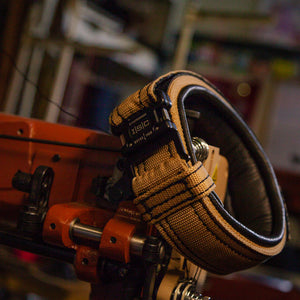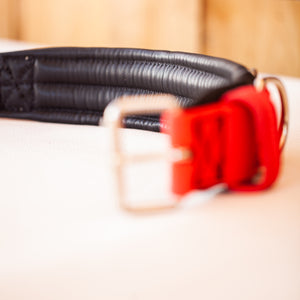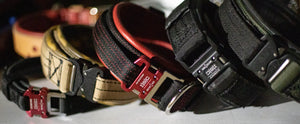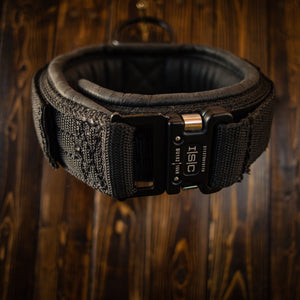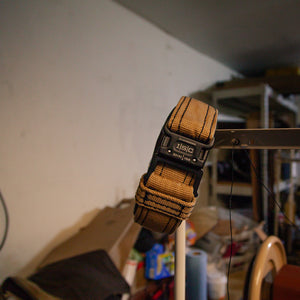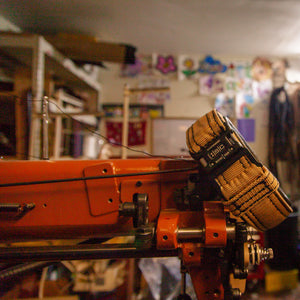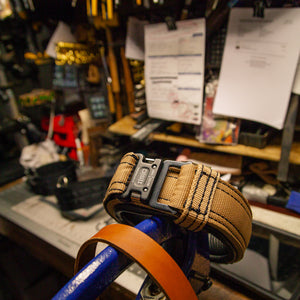 2 Inch Webbed Collars
This 2 inch webbed collar give your dog the same Brown Bear padding and comfort, but adds that tactical look.  The wedded collar uses the same high quality stitching and brings together the collar to multiple layers of webbing.  These collars also have the option of being made with with amazing high strength steel (Black ) ISC quick release buckles. 
Puppy 10"-18"

Small/Medium 16"-24"

Large/XL = 21"-28"